Description
Hotel Door Lock Model JCH1058 E01 gain you the most flexible option to upgrade your old hotel from ball handle locks with single latch mortise.
The Lock is to use together with our hotel lock management system, easy to manage within 1 place on the computer, work with our Access control, elevator control, and Energy saving switch.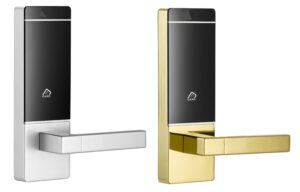 Model JCH1058 Made via Zinc Alloy material, which gives it a beautiful curve line on the panel and handle, especially to suite your deluxe decoration style.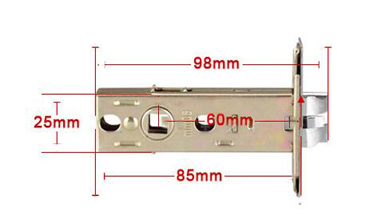 When something is not use in most time, then dont need to let it apear in sight, we put the mechanical keyhole on the button of the lock, hidden from view. With the special location of the keyhole and cylinder, this also gain the model JCH1058E01 very flexible options on Mortise type. Standard Package it comes with a 50mm single latch mortise, but , you can also choose Ansi mortise, or Even Europe mortise(85/72/92).
We provide OEM service for this model, you can put your hotel name/icon etc on the panel in small bulk orders, and if you need, can also make handle color as you need in bulk!