Use the wireless RFID technology, JCSMARTS' hotel lock system gives the guest room easy to set up System, contactless unlocking locks.
With English Software for you to manage all locks in one place easily.
Check in, Check out in front desk, no walking to the lock.
Take any card, make it for any room, easy to manage room cards.
Building, Floor, Group card for staff usage, emergency opening for security guard at any time?  House keeping with short time worker?  No Problem! All staff cards with time limitation!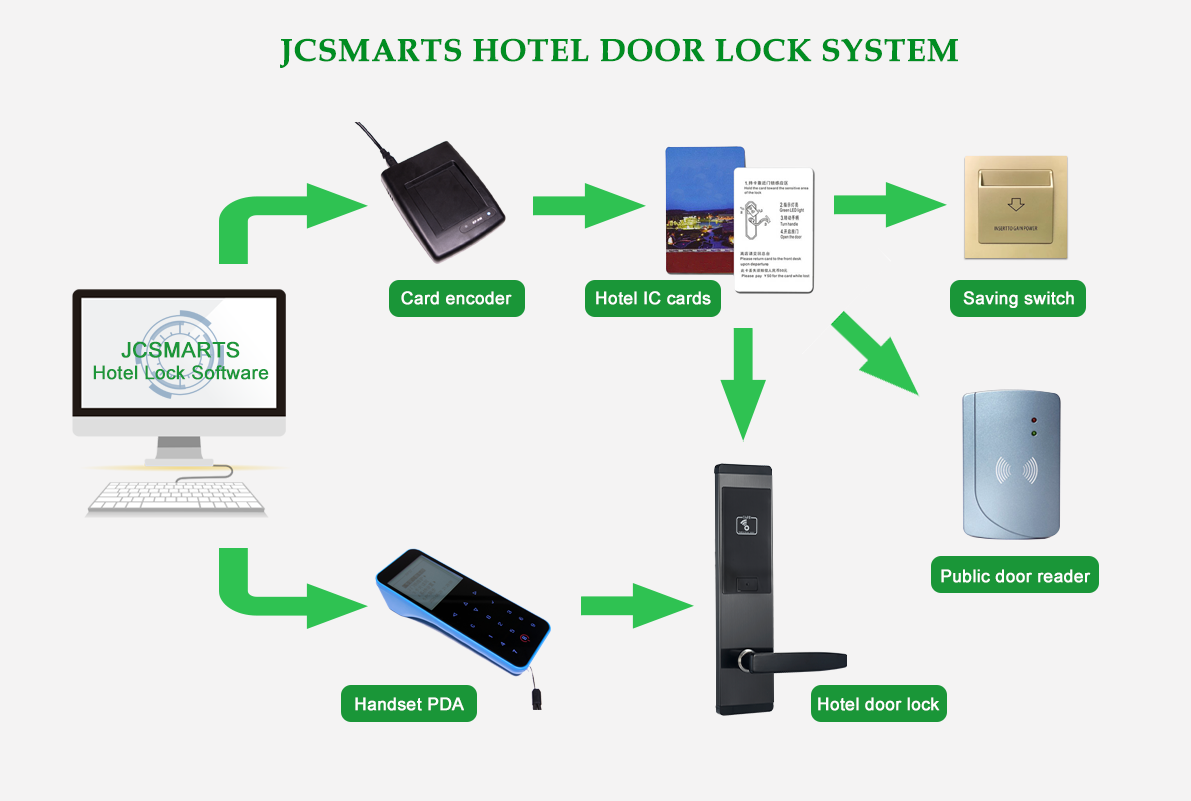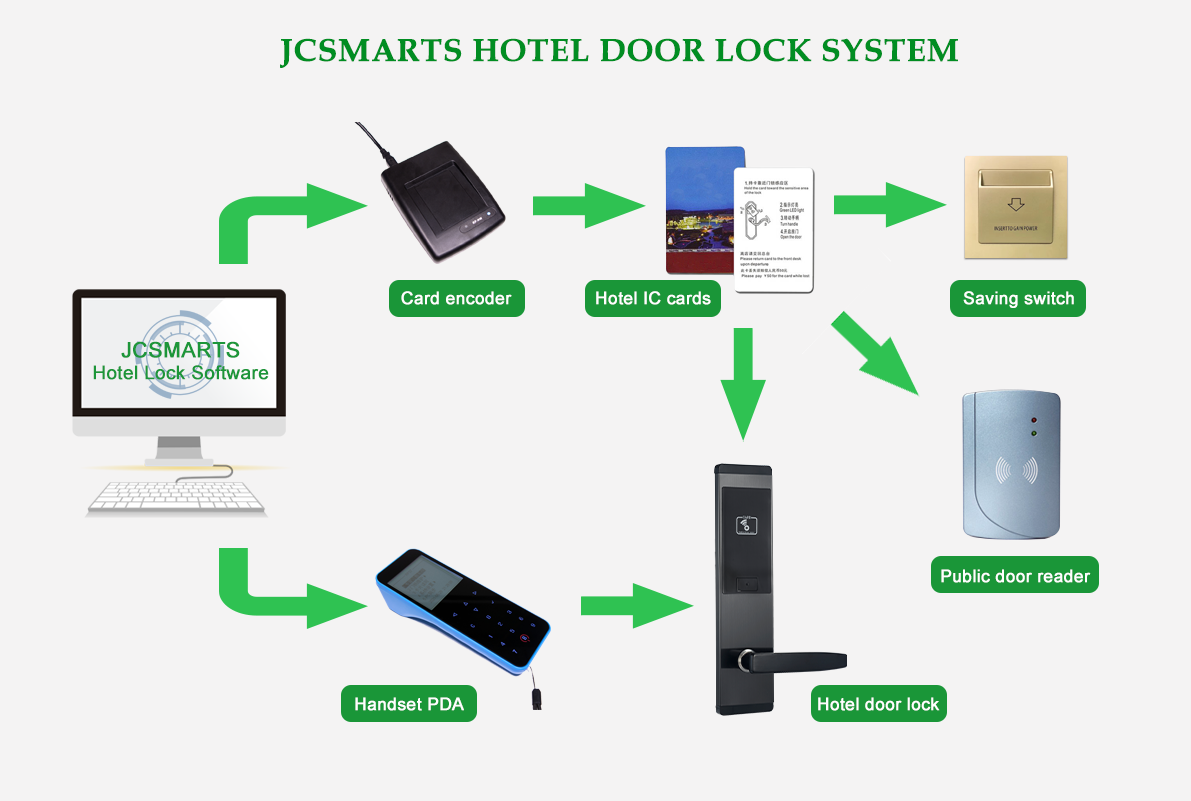 A Full Hotel Lock System Contains These Items:
If need assistance you may contact us directly: