Description
The glass door fingerprint lock have been fully upgraded . With simple and elegant design,the double hook bolt and semiconductor fingerprint head makes the lock more safer. The dual motor protection mode of clutch and stepping motor makes the motor non-stuck.
Stylish appearance. The wide full-screen design, seamless touch screen display with personality, simplicity and three different colors make it refreshing.
Fingerprint recognition. The semiconductor fingerprint head recognition is not only sensitive and fast, but also can effectively prevent fingerprint copying, and with sensitive identification of wet
and dry hands, elders and children.
Double hook bolt .Unique design of 8mm double hook bolt can bear large resistance , and can be free of insert assembly.
Dual protection motor. With program + clutch design, the dual protection motor is with automatic control device,which effectively prevent motor from damage.And it makes the motor precise and
powerful and work without stucking.
Unlocking mode. 6 unlocking designs – Fingerprint unlocking, password unlocking, magnetic card [ID card, bank card] unlocking, remote unlocking, Bluetooth unlocking, small program unlocking, wireless attendance.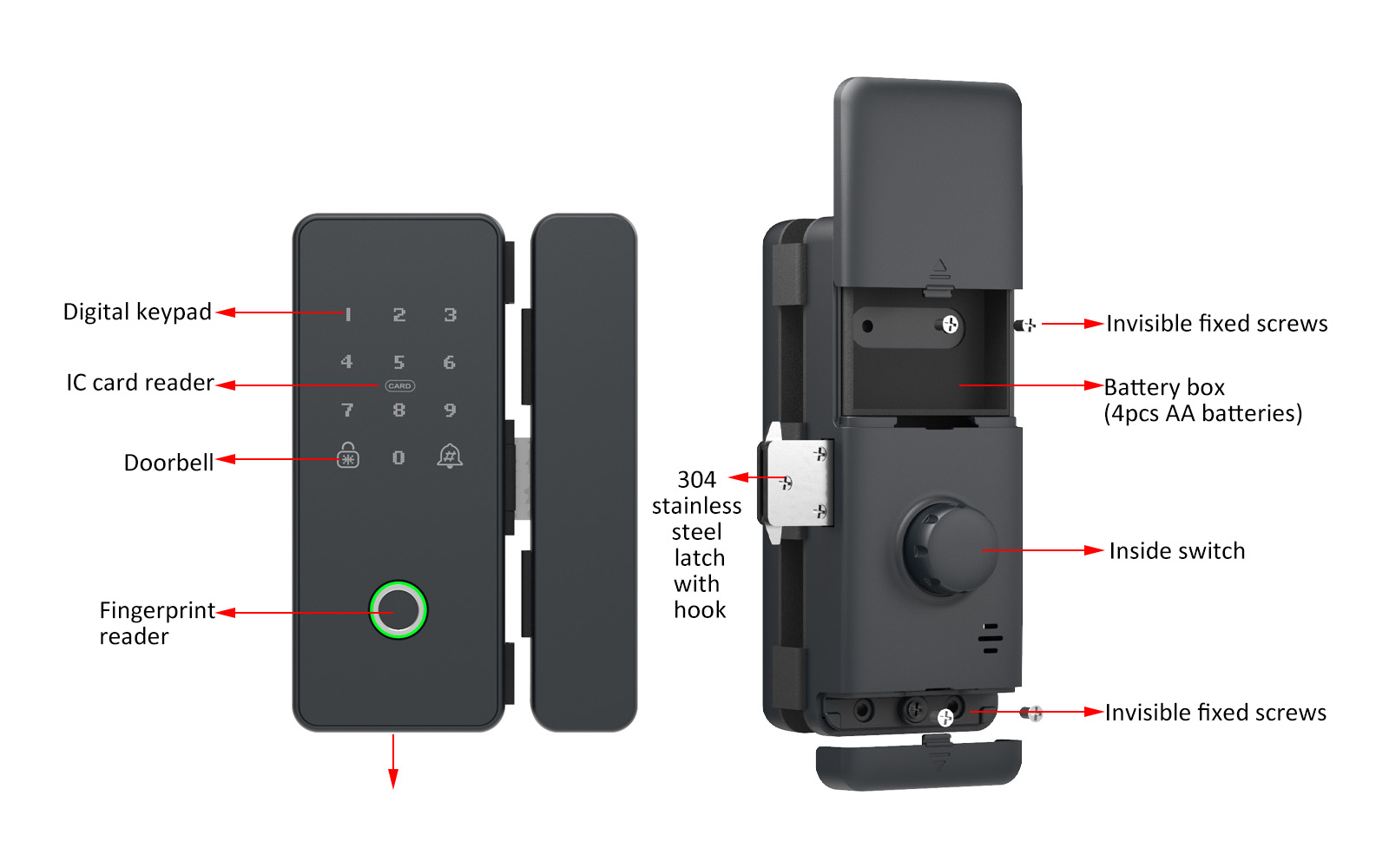 Tuya app remotely unlock via wifi (Optional feature)
The lock connect to Tuya app via wifi. No need gateway to be bridge.
When someone press the doorbell, then you can unlock it remotely on Tuya app. No distance limited.
Send a dynamic password for visitors to unlock door, which is only work within 5 minutes;
Send a temperary password for visitors to unlock door, you can set the available time;
The Tuya app will record the door opening records in real time;
The tuya app will record the alarm in real time.
The Tuya app will show the lock power in real time.