Description
JCH118 RFID hotel door lock using contactless RFID tech, user tag the card to unlock, more easier to use than magnet cards.
RFID Reader can Read Cards in near field.
The Lock is managed with our handy hotel lock system, easy to manage many locks in one place.
Using the IC card system, reception do not need to go to each lock to add cards, just simple issue a guest card on the front desk, the guest will be able to take it to unlock the elevator, passage door, room door and put in the switch to get the power.JCH118E01 RFID lock surface use durable 201 stainless steel, easy to maintain surface shining, avoid from rust. 
We have both gold and silver color available for ordernaly orders, We also provide more color options if client need, Electronic plating color order in a low cost and fast handle time.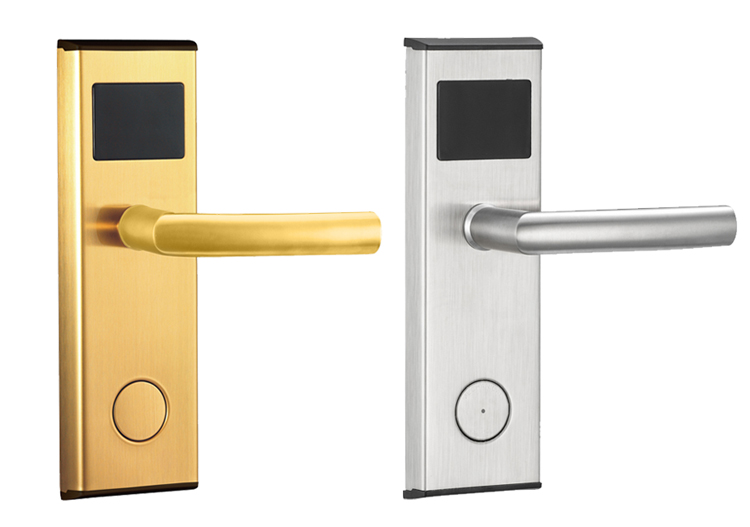 Our JCH118 Series Locks use standard ANSI mortise, suitable for wood doors, widely use in Asian, American, Africa and Europe.